INDUSTRIAL MECHANIC (MILLWRIGHT)
SERVICES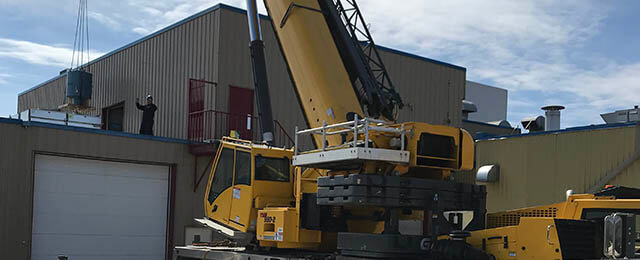 ONSITE SERVICES
We take great pride in our commitment to fast, emergency onsite calls.  Whether you need help making quick decisions on a machine repair job or need our skilled expertise in on-site locations, our trades people can fix your problems.
YOUR ONTARIO MILLWRIGHTS:
With service trucks and experienced personnel, we can provide your millwrighting need:
Maintenance Coverage
Breakdown Assistance
Preventive Maintenance
Repairs
Upgrades
Process Piping
Installations
Demolition
TRUCK AND FLOAT SERVICE
Double drop – 35-ton capacity
51 Foot Landoll Trailer – 32-ton capacity, 8-ton boom on Rig
24 Foot Flat Truck – 5-ton capacity
Fork lift ranges from 5,000 lbs. to 100,000 lbs.
YOUR ONTARIO MACHINERY MOVERS:
With service trucks, a fleet of forklifts and a machinery moving float, give us a call for your next relocation need.  We have extensive experience moving a wide range of machine and heavy equipment including:
Conveyors
Punch Presses
CNC Machines
Manufacturing Cells
Injection Mould Machines
Printing Machines
Woodworking Equipment
4-182 King St
Stratford, ON
N5A 4S1
Mon-Thurs
8am - 4:30pm
Friday
8am - 1pm