CWB & TSSA WELDING
SERVICES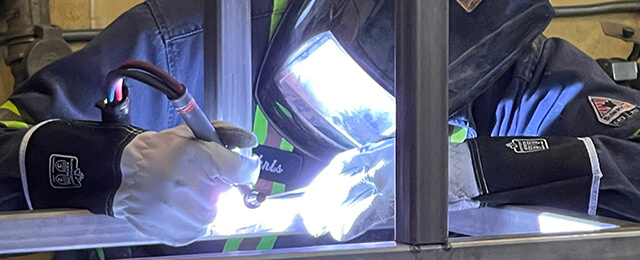 We can provide you with professional welders and welding services.  We are CWB and TSSA certified and will always commit to providing you with skilled trades people that are safe and efficient.
We've gained the reputation for making high grade stainless steel fabrications for food processing or architectural applications.
We are a Canadian Welding Bureau Certified to W47 division 2.1 as well as pipe welding certified under TSSA and ASME B31.1 (Pressure) B31.3 (Process) and B31.5 (Refrigeration) secifications.
4-182 King St
Stratford, ON
N5A 4S1
Mon-Thurs
8am - 4:30pm
Friday
8am - 1pm